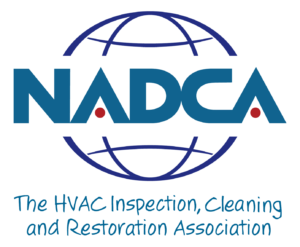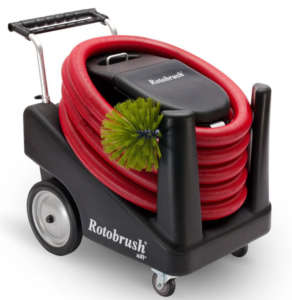 Air ducts hold mold, mildew, dust, dust mites, pollen, animal dander, and other particles that can cause potential health threats including aggravating allergies and asthma.
Improve your indoor air quality with Kirkus Aire, Inc. duct cleaning services. We provide N.A.D.C.A. Certified air duct cleaning in North Port, Port Charlotte, and Punta Gorda, Florida to remove dust and other particles stuck inside of your air ducts.  Our high-powered Rotobrush thoroughly cleans and contains debris pulled from your ductwork.
ROTOBRUSH DUCT CLEANING
Supply registers are removed and cleaned
The air supply and return are source cleaned
Air ducts are Rotobrush vacuumed and cleaned
Ducts and vents are fogged with an environmentally safe antimicrobial used in hospitals and nursing homes
Give us a call now at 941-240-8600 to schedule your residential or commercial air duct cleaning.
ROTOVISION CAMERA TECHNOLOGY
At Kirkus Aire, Inc., we use the newest technology to assist us in cleaning your air ducts. With our Rotovision camera, we are able to see in real-time images of dust and particles that are built up inside of your air ducts.
MEMBERS OF NATIONAL AIR DUCT CLEANERS ASSOCIATION (NADCA)
At Kirkus Aire, Inc., we are members of the National Air Duct Cleaners Association.  You can rest assured your ducts will be cleaned to the highest standards.