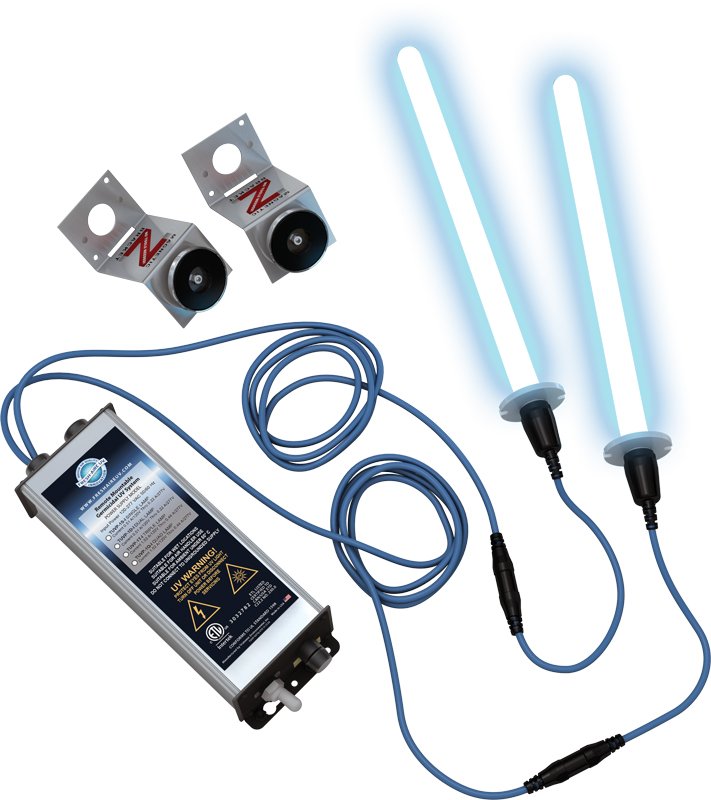 FRESH-AIRE BLUE-TUBE UV LIGHT
Fresh-Aire Blue-Tube UV Light uses ultraviolet light to purify air.
Is your indoor air free of germs? According to the EPA, poor indoor air quality is one of the common top five environmental health risks currently. Kirkus Aire, Inc. offers an ultraviolet light system to help prevent and reduce the buildup of mildew, bacteria, mold, allergens, and viruses.